Publication Date:
March 21st, 2016
Publisher:
Red Coat PR

From USA TODAY BESTSELLING authors of Cruel and Beautiful, A.M. Hargrove and Terri E. Laine bring a new full-length standalone New Adult Contemporary Romance. This novel includes mature content, not suitable for younger readers. (Rated R)
Womanizer, Man Whore, Player, Heartbreaker are all familiar names Ben Rhoades has been called. He prefers the nicknames Money Man or Sex God, but he doesn't let other people's opinions rule him. And he's only gotten worse without his compass, his best friend, whose devastating death at a young age has taught him a valuable lesson about not getting too close to anyone… ever. Until one smart and stubborn woman with eye-catching curves throws him for a loop and refuses to be tamed.
Samantha Calhoun has her life on track even after the shattering break up with the guy she'd thought she'd wanted to marry. With her chin held high, she focuses on her career, building her business and making a success of it all. Until a chance meeting has her falling into a set of alluring steel gray eyes that make her steps falter and her heart leap out her chest. Forewarned by numerous not so flattering rumors of him around town, not to mention his no holds barred rules, she tries desperately to play his game while guarding her heart.
Only they have no idea of the journey they're about to undertake when their lives collide. Ultimately, they'll tackle the biggest test of their lives because she is his game changer—his life altering one. The one, who through the ensuing wreckage, can tame the mess of a man that he is.
Review:
*I was provided a copy by the publisher via NetGalley in exchange for an honest review
Once again this was a buddy read with Cristina @ My Tiny Obsessions so click HERE to read her thoughts about this book.
When I saw this book on NetGalley and read the blurb I went right away to Goodreads to see the ratings and what was about. Turns out it had amazing ratings and the previous book was pretty emotional so I requested and I had kind of high expectations. Well, I need to learn for once that I can't trust Goodreads ratings that much because every book I didn't like this year had ratings above 4 stars just like this one. As you can see I didn't really like this book and this was not what I was expecting.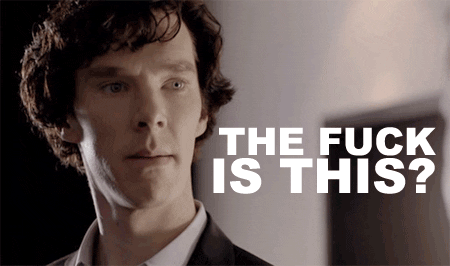 My main problem with this book was once again the characters. I already told this a lot of times but if I don't the characters in the book I'm reading chances are I won't like the book at all and I'll be constantly rolling my eyes. Sam was this kind of hard-working girl who put her business above everything else (even her health). She could have been a great character but once she and he friends started with the slut-shaming I got like "NO NO NO".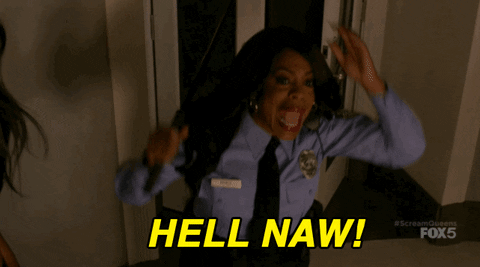 I'm sorry but I just don't like to hear them call Sam "Slut Sam" just because she was thinking of having a one-night stand with a guy she was interested in. I also hated the way she treated Ben the first time things got hot. And don't even make me talk about how much she shared with her friends. Okay, I understand girls love to share what happens in their lives but in this case was just too much especially because most of the times she would do what her friends thought she should do.
Ben was not better. I liked him sometimes and I understood he was going through a difficult time but sometimes it was just too much. He also did something really stupid by the end that I hated and I could never forgive but I hated the way Sam's sister and friends were treating him even more which made me feel kind of bad for him. You can see that I really had to have a huge dislike for those characters to actually feel bad for Ben. Also, he had a weird fixation for Sam's boobs and sometimes it was too much. I didn't need a reference to Sam's boobs in almost every chapter, I understand the first 10 times that he loved it.
I think the book could have been a little bit better if Ben and Sam had an amazing chemistry but I just didn't feel anything between them. I didn't like it.
Another thing that could have made a difference was the plot itself but I also didn't like it. I think what was going on in Sam's life and her doubts were only happening so that it would cause the big conflict in the end between her and Ben because as bad as it was and how scary it could have been to Sam there was no doubt what she should have done since the moment she found out what was wrong with her. It was just unnecessary. And there was more unnecessary drama between them that I could really understand and the presence of some characters that was completely random and that were only there to cause problems.
As you can see, I really didn't like this book. I actually thought that after reading this one I would want to read book 1 but good thing I didn't get it because I have no interest in reading it at all. However, I did like most of the epilogue. The epilogue was cute and emotional. If only the book had been all the epilogue everything would have been so much better.
Overall, this was not an enjoyable read to me. The characters kept frustrating me and I was not interested in the story at all. This doesn't mean that you shouldn't give it a try because you might like it. A lot of people loved this book. It just wasn't the right book for me.
Rating:
Have you read this book? If so, what did you think about it? If you haven't read it would you read it?