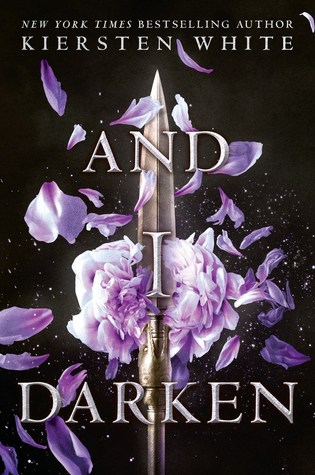 Publication Date:
June 28th, 2016
Publisher:
Delacorte Press

No one expects a princess to be brutal. And Lada Dragwlya likes it that way. Ever since she and her gentle younger brother, Radu, were wrenched from their homeland of Wallachia and abandoned by their father to be raised in the Ottoman courts, Lada has known that being ruthless is the key to survival. She and Radu are doomed to act as pawns in a vicious game, an unseen sword hovering over their every move. For the lineage that makes them special also makes them targets.
Lada despises the Ottomans and bides her time, planning her vengeance for the day when she can return to Wallachia and claim her birthright. Radu longs only for a place where he feels safe. And when they meet Mehmed, the defiant and lonely son of the sultan, Radu feels that he's made a true friend—and Lada wonders if she's finally found someone worthy of her passion.
But Mehmed is heir to the very empire that Lada has sworn to fight against—and that Radu now considers home. Together, Lada, Radu, and Mehmed form a toxic triangle that strains the bonds of love and loyalty to the breaking point.
Review:
*I was provided a copy by the publisher via NetGalley in exchange for an honest review
When I first heard of this book I knew I wanted to read it. I had no idea what this was about, the only thing I knew is that it was historical fiction (something that I normally don't read) but I still wanted to read it. Obviously when I saw this book on NetGalley I had to request it and luckily my request was approved. I'm so happy that I was able to read this book. I know it has mixed reviews and you either love it or hate it but I was one of that persons who loved it and I can't stop fangirling about this book and everyone should read it now.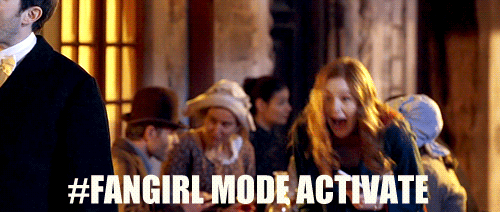 I don't even know how to talk about this book without spoiling everyone and that's something I don't want to do. First of all, let me just tell you that this is a Vlad the Impaler retelling where Vlad is a girl. How awesome right?? You might be scared to read this because you know nothing about Vlad the Impaler but don't worry, I didn't know anything and I still adored this book. The story is amazing and while it's not full of action like a lot of people expected is still a great way to start the series.
The characters in this book are not likeable. Does that make me like them even less? NO. I loved Lada and Radu. The siblings are the complete opposite of each other. Lada is such a strong character. She's this feisty and angry (and a little bit crazy) girl who doesn't accept that she can't do what men can do and fights to be able to do what men do. I'm not going to say that Lada is a feminist because she's not. She's just trying to figure out who she is and how her femininity is included in her life. She doesn't like women and the role that they have in society but she starts to see that women can be strong too. In the opposite we have Radu, Lada's younger brother. He's this sensitive and delicate guy and totally different from his sister. He struggles with a lot of stuff and grows up trying to get Lada's love and approval. Because this book is set in a long time period we cans ee how their relationship develops and what happens that makes them having a strained relationship. Another important character in this book is Mehmed. I wanted to love Mehmed but I'm not sure how I feel about him. Mehmed is a big part of the book and he's part of why Lada and Radu don't have the best relationship but I'm still unsure about him because of a lot of things he did. Okay, I understand that it's his culture but it doesn't mean I'm okay with the things he does. Maybe I'll understand how I feel about him in the next book. While I still have my doubts about a few characters I still loved how well-developed the main characters were.
This is my first Kiersten White book (I do have Paranormalcy in my bookshelf but never read it) and I didn't know what to expect but I loved everything about it. I loved the authors writing and how she created the descriptions and the dialogue. I also loved that the book was told both in Lada and Radu's perpective because I think it was important to know what was going in the siblings minds. This book dealt with tons of things like family, friendship, religion, politics and others and all of these things were so well done that it was impossible not to love it. Also, kudos for including some diverse characters Kiersten. I loved how this book shows diverse characters and their struggles even if it's set in the 1400s. It's amazing and I loved it. I also predicted that this was going to happen but I'm still happy that I was right because I want to know how everything will work out.
I did love this book and my only problem with this was the characters ages. Sometimes they would do things and be on situations where I would think that they were older but they weren't. I know the book is set in the 1400s and this was a time where kids had to grow up pretty fast but the age thing still threw me off a little bit. However, it was not enough to make me change my final rating that much.
Overall, this was an amazing book and it's one of my favorite books of 2016. Kiersten White did an amazing job while telling Lada and Radu's story and I can't wait to read what's coming next for the siblings. I would definitely recommend this book to everyone, especially if you love historical fiction. Can I have book 2 now?? Please.
Rating:
Have you read this book? If so, what did you think about it? If you haven't read it would you read it?