Hi guys! Last week I got to 700 followers and to celebrate I asked you if you had any questions you wanted me to answer. Today I'm here with that answers. First of all I would like to thank everyone who left one or more questions in that post. Some of you had great questions and even some difficult ones :D. Without further ado here are my answers for this Q&A.
---
Ashleigh asked:
What three things are usually in your favorite kind of book?
One of the things that I always love in books is romance. It doesn't matter if it's contemporary , fantasy, whatever… I just want romance. I'm a sucker for romances XD. What I also like is good characters. They don't need to be perfect but if I don't like the main characters chances are that I won't like the book that much. The last thing that books need to have is a good plot. Actually they need to have a plot. Sometimes I read books where nothing happens and I don't like it. I need something to happen or the book might become too boring. Also, as much as I love the characters and the writing style I could never consider a book with lack of plot one of my favorites.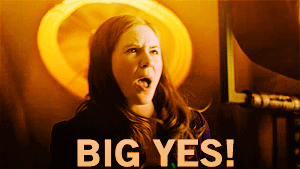 Which three book characters do you relate to most and why?
I actually did a post about this a couple of months ago (here) so I'm saying a few of the characters I said in that post: Bri (Wanting More by Jessica Ruddick), Cress (The Lunar Chronicles by Marissa Meyer) and Cath (Fangirl by Rainbow Rowell). I really identify with these three.
You've been given an unlimited budget to spend – where in the world would you go exploring?
I would probably go to London, New York and maybe somewhere in Japan. Maybe Tokyo… Tokyo looks cool.
Nazahet asked:
What's the largest number of books you've read in one week? What about a month?
I think the most I read in one week might have been 5 books or something like that. In a month I think it might have been 16 books. I know it's not too much for a few people but for me it is a lot 😛
Jess asked:
Who are some of your favorite bloggers?
Some of my favorites are Cristina @ My Tiny Obsessions and Kat @ Life and Other Disasters and I'm not telling this because I talk with both of them everyday, I really love their blogs. Some other favorites are Michelle @ The Writing Hufflepuff, Marie @ Drizzle and Hurricane Books and Cait @ Paper Fury (like everyone… who doesn't love Cait's blog or even her tweets??).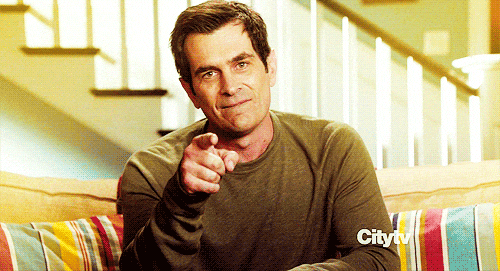 If you could travel anywhere (fiction or IRL), where would you go?
I would go to Velaris without any doubt. All the descriptions about Velaris in A Court of Mist and Fury are so wonderful and that really looks like a place I would like to visit. Can I go there now please??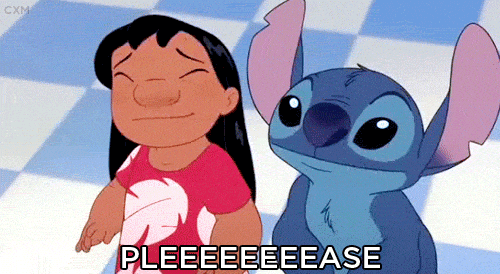 What is your favorite meme to participate in and/or read?
This might look like I'm self-promoting my blog but I really like Book Traveling Thursdays. First of all I co-created it so it's kind of like my baby but I also really like to see which books everyone picks each week and I love to see the different covers for each book. I also really like to participate in Top 5 Wednesdays and read Top Ten Tuesdays.
bookish.human asked:
What tips do you have for beginner bloggers?
I don't even know how to answer this. I still consider myself a beginner blogger and I've been blogging for over a year :P. My main advice is write about something you like and as long as you like. Don't force yourself to write if you don't want to because it's going to make you enjoy blogging less. Another advice is make friends and talk with other bloggers. I should follow this advice more too. But most importantly, be yourself and don't write something just because other people think that you should say something. The important is to be honest and be yourself. Share your opinions even if you know that most of the people might not share the same opinions as you. If you have to write a negative review write it and don't care what other people say. As long as you're not mean to the author everything is okay.
Caterina asked:
What's your favorite flavor of ice cream?
Vanilla… I'm plain like that, but I love vanilla ice cream. If I can't have vanilla ice cream I'll have caramel ice cream that is my second favorite.
Do you believe in ghosts? Why/Why not?
I normally try not to believe but when my dog starts barking to the air where no one is I start to believe a little bit. I just try not to believe in ghost and stuff like that because I get scared too easily with those things and it's better if I think that they don't exist.
Emma asked:
What is one book you would recommend to everyone, reader or non-reader ?
Maybe Harry Potter. I think those are some great books that made a lot of people start reading so everyone should read those books (and this comes from the girl who still has the last two books to read :S). Also, can everyone read The Night Circus by Erin Morgenstern please?? That book is amazing.
Makayla asked:
What's your go-to genre?
Right now I have to say new adult romances. People can say whatever they want but new adult books can be amazing and I love to read them.
What's the most intimidating book on your TBR?
I think it might be The Luminaries by Eleanor Catton. Everytime I look at that book I think I should read it but I never do it because it's too big and I remember I tried to read it once and had to give up because it was taking too long.
What book character has inspired you?
I think this is the most difficult question I have to answer today… I can't think of anyone. Maybe Aysel from My Heart and Other Balck Holes or Fallon from November 9. Both have things going on in their lives that don't allow them to have a  full life but by the end of their respective books both grow so much and learn how to live with whatever is happening in their lives.
What's on your bucket list?
I don't have a bucket list but if I had one I think "Go to London" would be one of the top items. I really want to visit London sometime in the future.
How long do you think you'll keep blogging?
Forever?? XD I really don't know. When I first started I thought it wouldn't last too long but it turns out I was wrong. Let's just say I'm not planning on stopping anytime soon. I love blogging way too much.
Paige asked:
What other hobbies are you passionate about besides reading and blogging?
Is tv and Youtube a decent answer?? I do watch way too many tv shows and way too many Youtube videos, but mostly Youtube videos. If I start watching something I'm pretty sure I'll end up being in there for a long time.
What is the most powerful/life-changing book you've ever read?
I can't think of any right now… Why can't I think of one book?? I think I have to say The Diary of a Young Girl and The Boy in the Striped Pajamas. I just think that books about the Holocaust and World War II are so powerful and life-changing because you can read about terrible things that happened in the past and in the end you don't want to be like the people who did that and you know your life is not as terrible because millions of people went through way worse.
What are you currently reading, and what do you think about it so far?
Currently I'm reading The Unexpected Everything by Morgan Matson and I love it. It's taking me too long to finish it because I've been also reading other things but I really like the book and it's a super cute read (it had to be with so many dogs and also Clark).
Warisha asked:
Name a book that you think should be read by everyone. In schools and everywhere.
As I said before Harry Potter and The Night Circus 😀
Kat asked:
If you could have your own bookish squad, who would be in it? (everything goes – book bloggers, authors, booktuber, bookstagramers, characters, EVERYTHING AND EVERYONE – even inanimate objects).
Damn it Kat… You really had to come up with a difficult question XD. I really need to think of this one. First of all, you and Cristina for sure. Then I think I would like to have Cath (Fangirl), Hermione (Harry Potter) and maybe Andie (The Unexpected Everything). Also Natasha from Tashapolis because then she would introduce us to Pierce Brown and maybe Cassandra Clare and Rainbow Rowell. I think that would be a good bookish squad. I almost forgot a really important part of this bookish squad, we would also need a time-turner so we could read more :P.
Michelle asked:
What emoji describes the book you're currently reading or last read?
As I said before, I'm still reading The Unexpected Everything and this is the emoji that comes to my mind while talking about that book 🐶. I think you can all understand why (especially Michelle XD).
One book I finished recently was And I Darken by Kiersten White and this describes my reaction to that book perfectly:😮😱😢.
Aldii asked:
Favorite song?
I have so many right now… These are some of my favorites right now:
Can't Stop the Feeling – Justin Timberlake
Fire in the Rain – Måns Zelmerlöw
As you can see I listen to mostly pop music but I love it too much 😀
Beautiful book covers?
All of the covers below. These are so gorgeous that sometimes I need to make me stop staring at them.
Do you have any kind of organization (planner,BuJo,etc) for your blog?
This just shows how terrible I am at blogging but I don't have any kind of organization. I tried once and I gave up. I normally write whatever comes to my mind on that particular day. The only time that I really had any kind of organization was in the end of March. I was going to be away for 2 weeks in the beginning of April with no internet so I had a calendar stuck in my wall, right in front of me, where I had every post I needed to write for those two weeks.
Zainab asked:
Which book character would be your best friend and worst enemy?
I think me and Cath from Fangirl would be great friends. I can't think of anyone who would be my worst enemy… maybe Agatha from Carry On?? I think she would be someone with whom I would clash a lot.
Orang-utan Librarian asked:
What's the best book you've read lately?
I could say A Court of Mist and Fury but I'm always talking about how much I loved that book. Because of that I'm saying And I Darken by Kiersten White. That book was awesome and I loved it. Now I can't forget about all of the awesomeness.
Jaed asked:
What is your all time favorite tv show?
I don't know… I love way too many tv shows. Maybe Friends or How I Met Your Mother (if we forget the last episode. I refuse to acknowledge that it exists). Also Supernatural, The 100, iZombie. I also just finished Hit the Floor and I might have some withdrawals right now (but mostly because of Zude and not the show itself XD).
---
And this is it. This will be a long post but I had to answer all of the questions :D. Once again thanks to everyone who took the time to leave a question in the comments section and if you want to know something else you can ask and I'll try to answer to you :).