Today is thursday which means that is Book Traveling Thursdays, a weekly meme created by me and Danielle @ Danielle's Book Blog. This weekly meme consists in picking a book related to the weekly theme that is announced in the group Goodreads page (if you want to join click here) at the beginning of each month. After that you can write a blog post where you explain why you choose that book and choose different covers from different countries. To make it a little bit easy you are going to choose different editions of the original cover, the cover from your country, your favorite cover, and your least favorite cover.

This weeks theme is Summer just started!! Choose a book you want to read this Summer. A few days ago I talked about some of the books I wanted to read this Summer (you can see it here) and on that post I talked about how I wanted to read Second Chance Summer by Morgan Matson so I decided that this was the perfect book for this week topic. So let's see a few covers:
Original Cover: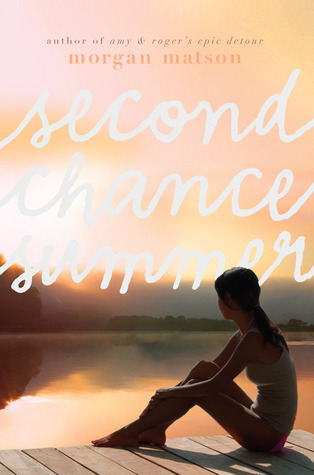 Just look at this cover. It's gorgeous. I love how summer-y it is and the color scheme chosen. I also love that the title takes all that space. Basically this cover is gorgeous.
Cover from my Country (Portugal):
Anyone surprised that this book wasn't released in Portugal yet?? Anyone. It's not a surprise at all. These publishers need to learn to publish young adult contemporary books and not only the fantasy/dystopian ones.
Favorite Covers:
1. Original US   ;   2. US   ;   3. UK
As I said before I love the original cover but my favorite is the new cover. That cover is gorgeous. I love the picture used and it screams Summer. I also like that they are doing this to all of Morgan Matson books so they can match. I also like the UK cover. It's colorful and I like colorful covers.
Least Favorite Covers:
1. Poland    ;   2. Netherlands   ;   3. Germany   ;   4. Czech Republic
Once again I don't hate these covers, I just don't like them as much as I like the previous ones. I think these could have a lot of potential if it wasn't for the titles. I don't like the title position and fonts on most of them. The best one is the polish cover but I would have used another picture.
So this is it, this week Book Traveling Thursdays. What did you think of these covers? Tell me in the comments 🙂