Hi guys! Today I'm back with another tag. I was tagged by Lindsey @ APieceofParadis to do the The NY Times by the Book Tag. This tag was originally created by Marie Berg. Thanks Lindsey for tagging me 🙂 . Let's see my picks for this tag 🙂
What book is on your nightstand right now?
Technically none. I'm reading two eARCS right now (How Not to Fall by Emily Foster and In Your Dreams by Ginger Scott) so I have my phone in the nightstand instead of a book :P.
What was the last truly great book you've read?
Good question. Without any doubt A Court of Mist and Fury by Sarah J. Maas. I've finished that book a few days ago and I still can't forget how amazing it was. You can read my review here.
If you could meet any writer – dead or alive – who would it be? And what would you want to know?
I think I would like to meet Cassandra Clare and Sarah J. Maas. I love their books and I would love to have the opportunity to meet them. I would also love to meet Jane Austen because I love almost all of her books.
What books might we be surprised to find on your shelf?
This is really weird but when I was younger I was obsessed with football (or soccer, if you come from the US) and I have a book about the portuguese national team journey to the 2006 World Championship. It's weird. I don't even remember the name of the book.
How do you organize your personal library?
Let's just say that my bookshelves are a mess. I have two back in my hometown and one where I live currently. In the bookshelf I have where I live I have either books I want to read soon, books I just got and some books I read recently. Back in my hometown I have a bookshelf with all my books (the ones I got since I started reading) and one that has my childhood books and my mom's books that are now mine.
What book have you always meant to read and haven't gotten around to yet?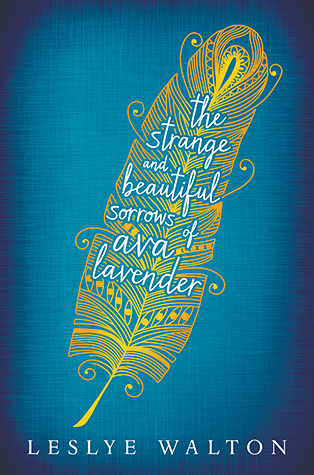 One book I've been waiting to read for a couple of years is The Strange and Beautiful Sorrows of Ava Lavender by Leslye Walton. I even have the book but I haven't read it yet for some reason.
Disappointing, overrated, just not good: what book did you feel you are supposed to like but didn't?
When I first saw and read the blurb for City Love by Susane Colasanti I thought I would love it. However I didn't enjoy this book that much and ended up being a big disappointment to me. You can read my review here.
What kind of stories are you drawn to? Any you stay clear of?
Right now I'm loving new adult romances and also some young adult contemporary. That's what I've been reading mostly in the past few months. I normally try to stay away from everything that has some kind of horror aspect. I don't like scary things.
If you could require the president to read one book, what would it be?
Are we talking about the President of Portugal or another president. I wouldn't recommend anything for the President of Portugal to read. That man reads a lot (but a lot lot) and I'm almost sure he wouldn't need any recommendation.
What do you plan to read next?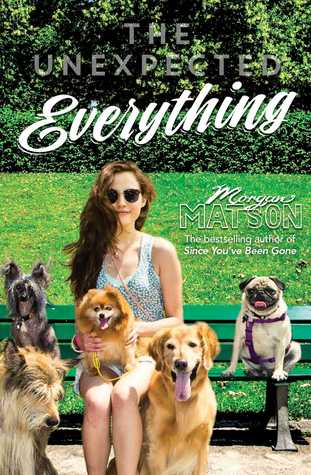 Maybe The Unexpected Everything by Morgan Matson. I'll buddy read this book with Kat @ Life and Other Disasters and we plan on starting it as soon as she has some free time.
I Tag:
Once again if you're not interested in doing this tag you can just ignore it. These are my picks for the The NY Times by the Book Tag. What about you? What would be your answers?