Today is thursday which means that is Book Traveling Thursdays, a weekly meme created by me and Danielle @ Danielle's Book Blog. This weekly meme consists in picking a book related to the weekly theme that is announced in the group Goodreads page (if you want to join click here) at the beginning of each month. After that you can write a blog post where you explain why you choose that book and choose different covers from different countries. To make it a little bit easy you are going to choose different editions of the original cover, the cover from your country, your favorite cover, and your least favorite cover.

This weeks theme is Because world building matters… Choose a book in which world you would like to live. Today I could choose a lot of books like Harry Potter or any Shadowhunters Chronicles book but I decided to choose a book I normally don't talk about that is A Thousand Pieces of You by Claudia Gray. I don't know about you but I would love to live in a world where the Firebird exists and that would allow me to travel to tons of different dimensions. How could would that be? Who wouldn't want to have a device that allows you to travel to so many different worlds? So let's see a few covers:
Original and Favorite Cover: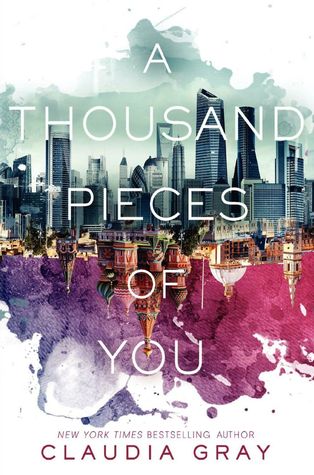 Let's all be honest here, this cover is one of the most gorgeous covers I have ever seen in my life. I'm not ashamed to say that I only started this book because the cover is amazing. Just look at the colors and everything about it. It's impossible not to love this.
Cover from my Country (Portugal):
unfortunately this book is yet to be released in Portugal so I don't have a cover to show to you.
Least Favorite Covers:
I'm not telling I hate these covers, because I don't, but I just don't love them as much as the original one. My least favorite from these two is the italian one. I like that they maintained the visual from the original cover but I don't like that dark frame around it. I think they could have done so much better. I don't know if this book is divided in two parts in China or why they have two different covers but they are gorgeous. The only reason I have it in my least favorites is because I still like the original one better. But these two are still beautiful.
So this is it, this week Book Traveling Thursdays. What did you think of these covers? Tell me in the comments 🙂