Hi guys! Today I'm back with yet another tag. I was tagged by Cristina @ My Tiny Obsessions to do Captain America Civil War Book Tag a few weeks ago. This tag was created by Jennifer @ Wonderland Review ahead of the movie release and I was waiting to watch the movie before I finally answered to this tag. Because I watched the movie last week (and loved it, obviously) I thought it was time to answer to this. Thank you Cristina for tagging me for this amazing tag 🙂 . This tag was actually one of the most difficult tags I ever answered too because it took me a long time to figure out what I wanted to answer in each of the questions but after thinking a lot about it I thinking I managed to have a few good ones. Let's see my picks for this tag 🙂
 Rules:
Thank the person who tagged you.
Tag anyone and everyone you want!
Disclaimer: Jennifer's pretty sure about the actual teams for this movie but she could be wrong! You never know! Also, she's very much Team Cap so this might be a little biased.
---



Just so you know I'm 100% #TeamCap. There was never any doubt in which tam I stand. I'm starting this with an easy way out because I couldn't think of anyone else with the exception of Harry Potter. If I'm thinking of someone who always does the right thing Harry is the character that always comes to my mind.

Penny from Carry On by Rainbow Rowell without any doubt. Do you know how loyal that girl is to her best friend Simon??

I was going to say Katniss Everdeen in this one but then I thought: "Cátia, this is a perfect opportunity for another Alec Baewood gif". So yeah, I'm choosing Alec Lightwood from The Mortal Instruments because that guy is amazing with the bow.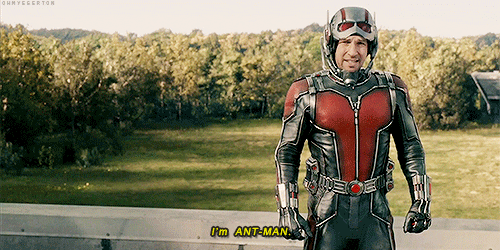 I thought a lot about this one and the only character I can think about is Simon Lewis from The Mortal Instruments. That guy would be really happy if it meant he could spend time with Clary, and most important, with Isabelle.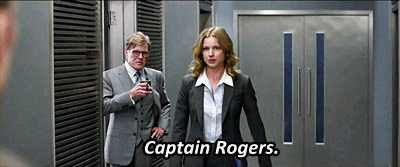 I actually like Agent 13 so I'm not super nervous about her however I'm super nervous about Mark Blackthorn from The Dark Artifices. Don't get me wrong, I love Mark, but I don't know for sure if I can trust him.

I don't know what to say in this one… maybe Baz from Carry On??? The guy had a great positive character growth, right??

100% Aaron Warner from Shatter Me. I hated the guy in the first book and couldn't understand why people loved him but he ended up joining the good team and he did have his reasons to do what he did.

After thinking a lot about this one I realized that there was only one answer: Will Herondale and Jem Carstairs from The Infernal Devices. First of all what they have is more than a friendship. Being parabatai is something even more important. Also, I'm almost sure they aren't the characters with a longest friendship that I've read but it's the one that matters the most for me.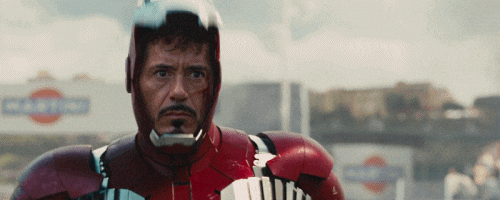 Lola Nolan from Lola and the Boy Next Door by Stephanie Perkins seems to not learn from her mistakes throughout the book but at least to learn something by the end of it.

This is the time I have to look at all the new adult books I've read so far (and that's a lot). I need to choose and character from the Chasing the Dream series ,by Elizabeth Briggs, so I ended up choosing Hector, the main character of More than Comics for some reason… don't ask me why XD

Let's just get things straight in this one… I only read the Throne of Glass series until Crown of Midnight so I'm telling Celaena Sardothien and not Aelin Galathyniu for that reason okay?? I don't know Aelin yet. I will however read Heir of Fire and Queen of Shadows pretty soon because I finally bought the books XD


I could say Celeana again but I'll have to go with Mara Dyer for this one. If you've read the books you know what I'm talking about.
I have two Sarah J. Maas characters that I'm really unsure about. First is Rhysand from A Court of Thorns and Roses. I know a lot of people love him especially now that ACOMAF is out but my copy isn't here yet and I still don't trust him. The second one is Rowan from Throne of Glass. I haven't met him yet but I hear a lot about him and I'm not sure if I like him (I probably will, let's be honest).

Can we first talk about how amazing the new Spider Man is??? I'm already excited for the new Spider Man movie. But let's forget about him for a little bit and talk about books :P. In the beginning I wasn't really sure if Winter from The Lunar Chronicles would fit in for a lot of reasons. I'm happy that she did fit in because this is one of my favorite series.

I'm stealing Cristina's answer in this one and say Kady from Illuminae. That girl is really smart, without any doubt.

I had no idea which characters to choose in this one but I ended up going with Katniss and Gale from The Hunger Games. I know that they are not enemies at all but the truth is that their relationship changed a lot after what happened in Mockingjay and I can't see them being friends again.
---
I'm tagging everyone who wants to do this tag. If you loved the movie you should definitely do this one so consider yourself tagged.
These are my picks for the Captain America Civil War Book Tag . What about you? What would be your answers?