Hi guys! Today I'm back with yet another tag. I was tagged by Mariana @ FireHeartBooks to do The Bookish Scenarios Tag a few months ago and I didn't have a post ready for today I thought it would be a good idea to answer to this tag today 😀 . Thank you Mariana for tagging me for this amazing tag 🙂 . Let's see my picks for this tag 🙂
---
This had to start with a difficult question XD . I think I would have to keep My Heart and Other Black Holes, Lady Midnight and You're Never Weird on the Internet (almost) because I absolutely love these books. I would also save The Strange and Beautiful Sorrows of Ava Lavender. I still haven't read this book but I wouldn't be able to get rid of something so beautiful.
I think I would tell them to pick up Harry Potter. Who wouldn't love to read it, especially being a teenager? That's why I think this could be a good choice for someone who doesn't like to read that much. Also, I can't think about anything else XD.
I was going to say The Perks of Being a Wallflower but as much as I love that book I know it wouldn't put me in an amazing book because it's a book with some difficult topics. Because of that I decided to choose Simon vs. the Homo Sapiens Agenda by Becky Albertalli because it's a book that will leave anyone in a great mood.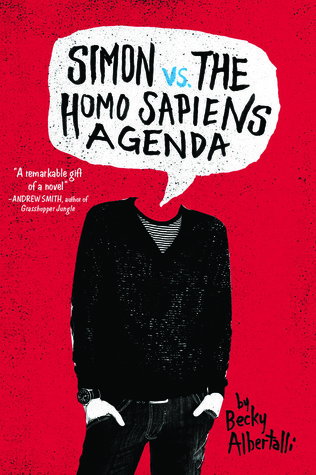 I really didn't like to read as a kid. I had tons of books but I wouldn't read most of them but I think I would have loved to read The Chronicles of Narnia. I just think it would be a great series to read as a kid.
I wouldn't take any book. I would take my phone and my Kobo and I'll read the books I have in there, because I have a lot (especially ARC's). Best thing about this, can you imagine how much space I would be able to save by taking a phone and a ereader??
NOPE!! I can't choose only one book to be safe. That's like asking me to choose which kid I wanted to be safe. That will never happen. I would save all of my beautiful babies.
None of the above. I would tell my friend how mad and disappointed I was about. It would be something similar to Logan Lerman's reaction in the gif below. Then if the friend wanted to repurchase the book I would be okay with that.
I Tag:
Once again if you're not interested in doing this tag you can just ignore it. These are my picks for the Bookish Scenarios Tag. What about you? What would be your answers?