Hi guys! Today I'm back with another tag. I was tagged by Keira @ Signing On to do the This or That Book Tag so thank you Keira for tagging me 🙂 . I've been seeing this tag around for quite some time so I'm happy that I actually have a reason to do it. Let's see my picks for this tag 🙂
How It Works
Mention the creator of the tag (Ayunda @ Tea and Paperbacks).
Thank the blogger who tagged you!
Choose one of the options, you don't have to tell the reasons why you chose that but you can also do them if you want to.
Tag 10 other people to do this tag to spread the love! I don't have a lot of time right now to tag different people so I tag everyone who wants to do this tag 🙂
1. Reading on the Sofa or on the Bed?
In the bed. It's not like I don't like to read in the coach but the bed is so much more comfortable and cozy. Perfect for reading 🙂
2. Male or Female Main Character?
If you asked me a long time ago I would say female but I've been read0gin a lot of New Adult books and the male POVs in New Adult are amazing and now I get sad if a book I'm reading doesn't a male POV.
3. Sweet Snacks or Salty Snacks when Reading?
I normally don't eat if I'm reading. I drink a lot of water but that's it. But if I'm eating It's normally sweet snacks because CHOCOLATE!!!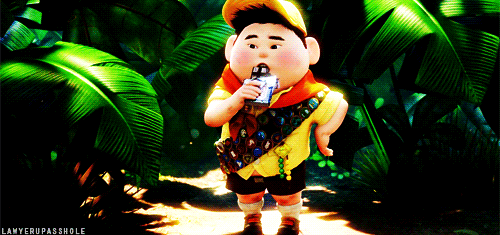 4. Trilogies or Quartets?
I don't care if it's a trilogy or a quartet as long as they story is complete or that they don't drag the story a lot just to have more book.
5. First Person or Third Person Point of View?
First person. I normally don't like third person POV.
6. Reading at Night or in the Morning?
I don't have any problems in reading at any time of the day but I do most of my reading during the night.
7. Libraries or Bookshops?
Don't get me wrong, I love libraries but I have to choose bookshops. The thing is, I read mostly in english and libraries in Portugal don't have english books. Also, they don't have most of the books I want to read. 8. Books that make you Laugh or make you Cry?
I love both but I'm that kind of person who loves sad books that make everyone cry, even if it's really difficult to me to cry while reading.
9. Black or White Book Covers?
I love both but I think I like white covers a little bit more because then they always have some pop of color and they are gorgeous. Not that black covers are not gorgeous. Some are amazing.
10. Character or Plot Driven Stories?
Maybe character driven stories. Yeah, I like character driven stories more than plot driven stories.
These are my picks for the This or That Book Tag. What about you? What would be your answers?