It's that time of the week again when I bring you the Top 5 Wednesdays, created by gingerreadslainey. If you want to know how T5W works you can go to the Goodreads group by clicking here. This week theme is Fictional Items You Want. So here's my list of things I would like to own.
Josh's Comic Book – Isla and the Happily Ever After
I only remembered how much I wanted this when I saw Kat @ Life and Other Disasters top for this week. If someone makes this happen I would be a happy girl and I would be very grateful 😛
The Rampion – The Lunar Chronicles
I think this is not a surprise to anyone. I love anything The Lunar Chronicles related and I would love to have a spaceship. It would be even better if Thorne came included with The Rampion XD
Time-Turner – Harry Potter
Who wouldn't want to own Hermione's time-turner?? You could go back in time and do more stuff because you would have more time. How cool would that be??
Lightwood family necklace
With my obsession  with everything Shadowhunter related it would a surprise if I didn't have anything Shadowhunter related. I could have had chosen anything from the world but in the end I would love to have Izzy's necklace. This necklace not only looks good but it detects demons so it would be awesome to own it.
The TARDIS – Doctor Who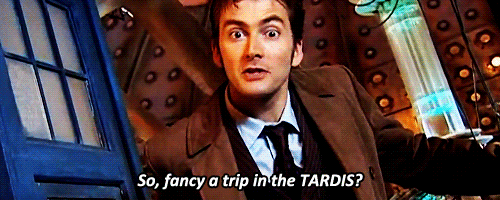 This post is making me realize that I have a thing for spaceships and for time traveling. I would love to have a TARDIS. It would be great and I would travel a lot and would meet people who I always wanted to meet. Who wouldn't want that? Also, it's the TARDIS so its super cool.
These are some of the Fictional Items I Want to Own. What about you? Which objects would you like to own?