Hi guys! Today I'm back with another tag. I was tagged by Kat @ Life and Other Disasters to answer the Back to the Future Tag so thank you Kat for tagging me 🙂 . This tag was created by Getting Through Anxiety and it looks so much fun to answer that I had to do it. Here's my picks for this tag.

Movie
:
I would watch Oliver and Company or The Lion King for the first time again if I could. But not the first 10 minutes of Oliver and Company and not that scene from The Lion King because I would cry like a baby like I did the first 100 times I watched these movies 😛
Book
:
If I could I would read The Night Circus for the first time again. I wasn't expecting anything from that book because I had no idea what was it about but it was so good and so magical that I would read it all over again.
Show
:
Maybe Roswell. I was obsessed with that show when I was younger and I loved it so I wouldn't mind to watch every single episode again for the first time. Or maybe Charmed. I haven't watched that one for years and would love to watch it for the first time if it was possible.
Movie
:
This is bad. I can't remember any. Maybe Back to the Future?? I only watched it last year and I really liked it.
Book
: 
Right now I would have to say Illuminae by Amie Kaufman and  Jay Kristoff. That book was one of the best books I've read this year so far.
Show
:
Is that even a question??? Doctor Who without any doubt. I love that show (even if I still haven't watched the last season)
This is a difficult question. I really don't know how to answer this. This might look a little bit superficial but I would like to go to one of Gatsby parties from The Great Gatsby. How awesome would that be?? It would be even better if Gatsby really looked like Leonardo DiCaprio.
Movie
:
This one is difficult. I really can't think of any right now.
Book
:
The only one that's coming to my mind right now is Taki's Diner from The Mortal Instruments so I'm choosing that one.
Show
:
There are a lot of fictional coffee shops on TV shows that I would like to visit. Some examples are Central Perk (Friends), The Crashdown Café (Roswell) and Luke's Diner (Gilmore Girls). There are more but it would be a long list 😛
Movie
:
Maybe the DeLorean from Back to the Future. Who would love to travel in time, right??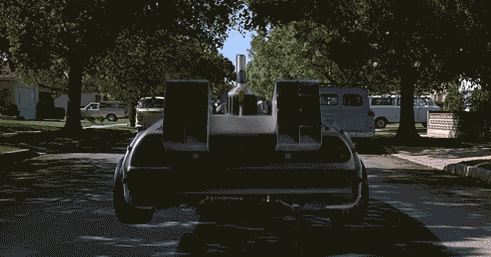 Book
:
I'm going to steal Kat's answer and say Magnus Bane portal because I can't think of anything better (also this answer gives me the opportunity to use more Malec gifs XD )
Show
:
That's an easy one. The TARDIS from Doctor Who. If I could have a TARDIS I would be a happy girl because it's the most awesome way of transportation ever created. I could go anywhere I wanted even if it was in the past or the future. It looks like I really want to time traveling 😛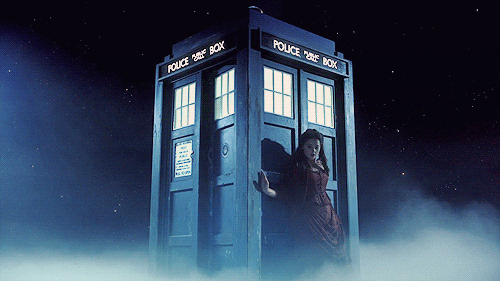 I was going to say Sheldon Cooper from The Big Bang Theory but then I remembered that as much as I love him I still hate Physics. Instead I'm going to choose Amy, also from The Big Bang Theory because she's funny, she's an intelligent person and she's a neurobiologist. Also, she's played by Mayim Bialik and she has a PhD in neurosciences and that's impressive. I'm pretty sure neurosciences is not an easy field of study.
---
I Tag:
These are my picks for The Back to the Future Tag. What about you? What would you choose for each question?