It's that time of the week again when I bring you the Top 5 Wednesdays, created by gingerreadslainey. If you want to know how T5W works you can go to the Goodreads group by clicking here. This week theme is Worst Love Interests. This is a really difficult topic for me because I normally love all the love interest so I might have to cheat a little bit but here's some of the worst love interests on my opinion.
Eric – I Wish by Elizabeth Langston
As much as I think that Eric is a good guy I really don't like him as a love interest for Lacey mostly because I think they are together for the wrong reasons. Well, Lacey is in the relationship for the wrong reasons.
Adam – Shatter Me by Tahereh Mafi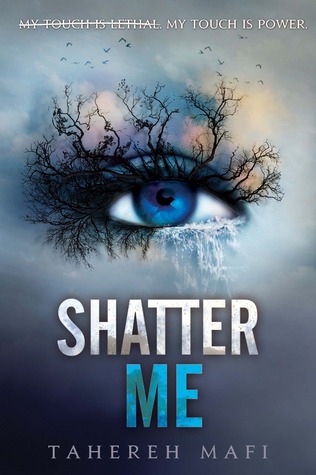 This won't come as a surprise for anyone. I loved Adam in the first book but he just became a terrible character that couldn't accept that Juliette could take care of herself. I ended up having a lot of problems with him like a lot of other readers had too.
Aspen – The Selection by Kiera Cass
Let's be honest here, we all knew that America would never choose Aspen. I still have to read The One but it was pretty obvious from the beginning that he never stood a chance. He was only there to make America doubt about everything.
Em – Now and Again by Jennifer Ellision
I'm cheating on this one because Em is not the love interest, she's actually the main character. However, I had to include her because everything she did to Cole was stupid and sometimes really mean. I still can't understand how he still wanted to be with her after being 2 years without seeing her because she ran away for no reason. Just, no. No, I can't stand her.
These are some of the worst love interests on my opinion. What about you? Which are the worst love interests for you?