Hi guys! Today I'm back with another tag. Because it's almost Valentine's Day I decided to answer to the Fictional Boyfriend Tag that was created by Rachel Reads. I was going to make a list of my favorite book boyfriends but this looked really fun to do. So let's see my picks for this tag 🙂
1. Most romantic boyfriend
This one is a pretty recent addition to my list. I finished this book two days ago but Josh from Crossing the Ice was really romantic. Everything he would do I would say that is was cute. I spend most of this book thinking how cute he was and how I would want someone to do same for me as he did for Courtney. Also, he would teach me how to figure skate and I would be extremely happy if that happened.
2. Dark and moody bad boy with a good side
Who from my list of book boyfriends is dark and moody with a good side? Oh yeah, Warner from Shatter Me. If you read this book series you know what I'm talking about. Also, he's kind of perfect and it's almost impossible not to love him.
3. Paranormal boyfriend
I just realized I don't have too many paranormal book boyfriends but I always have Noah Shaw from Mara Dyer. Once again, he's kind of perfect and he has a british accent, which makes everything better. And let's not forget that his dad (as much as I hate him) has a biotechnology company and I could get a job there. Not only I would had Noah Shaw in my life, which is already pretty amazing, but I would also get a job in something I love XD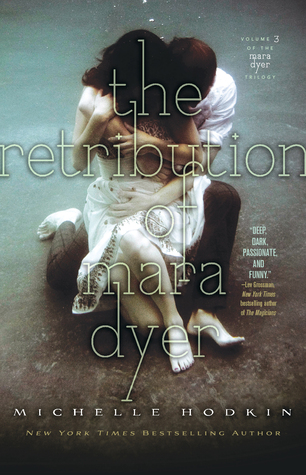 4. Boyfriend you want to tame
There are so many book boyfriends out there that I could choose but I have to go with Holder from Hopeless. He goes through a lot of things in his life and sometimes he needs someone who would tame him.
5. Boy you friend zoned
I love you Simon but only as a friend. I'm going to be like Clary here and friendzone Simon because he is an amazing friend.
6. Your soul mate
I was going to choose someone else for this question (*cough* Thorne *cough*) but after thinking a little bit more I realized that my soul mate would be Levi from Fangirl. His soul mate is Cath and I'm just like Cath. Also, I wouldn't mind to read to him and he would understand my fangirl ways.
7. Boyfriend you want to elope with
I don't have a lot of book boyfriends left but from the ones I still have I think I would elope with Étienne St.Clair from Anna and the French Kiss just because, once again, he's kind of perfect and we would elope in Paris and it would extremely romantic.
8. Boyfriend you'd venture anywhere with
Easy one. I would go anywhere with Jamie Fraser from Outlander but in this century if it was possible. I wouldn't do well without electronic devices and electricity.
9. Boyfriend you'd want to be stranded on a desert island with
Captain Thorne from The Lunar Chronicles with any doubt. I'm pretty sure he would help me survive and his snarky/funny comments would make laugh. Also, who doesn't want to spend time with him??
10. Most badass boyfriend
Have you noticed that there's someone missing from all the questions above?? That's because Will Herondale (The Infernal Devices) is one of the most badass book boyfriends out there. He fights demons. Do you need more badass than this? Also, he's pretty amazing and it's impossible not to love him.
These are my picks for this tag and also some of my book boyfriends. I'm tagging everyone to answer to this tag because it's fun and everyone should do it 🙂 . Do you agree with any of these? Which of these are also your book boyfriends?