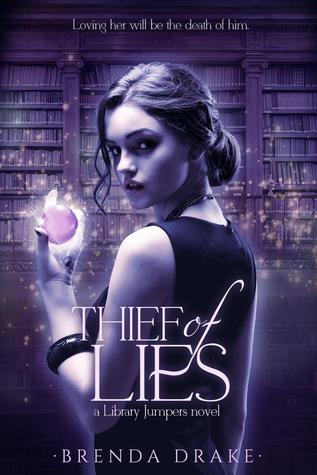 Publication Date:
January 5th 2016
Publisher:
Entangled Teen
Gia Kearns would rather fight with boys than kiss them. That is, until Arik, a leather clad hottie in the Boston Athenaeum, suddenly disappears. While examining the book of world libraries he abandoned, Gia unwittingly speaks the key that sucks her and her friends into a photograph and transports them into a Paris library, where Arik and his Sentinels—magical knights charged with protecting humans from the creatures traveling across the gateway books—rescue them from a demonic hound.
Jumping into some of the world's most beautiful libraries would be a dream come true for Gia, if she weren't busy resisting her heart or dodging an exiled wizard seeking revenge on both the Mystik and human worlds. Add a French flirt obsessed with Arik and a fling with a young wizard, and Gia must choose between her heart and her head, between Arik's world and her own, before both are destroyed.
Review:
*I was provided a eARC by the publisher through NetGalley in exchange for an honest review
The first time I read the blurb for Thief of Lies I knew I had to read this book. First it is a fantasy book and I've been needing a new fantasy series to read. Second, it's about libraries and being able to jumping into some of the world's most beautiful libraries. What?? Of course I had to request this book on NetGalley when I saw it and luckily I was approved. Let me tell you something, this book did not disappoints. I loved the world that the author created. Yes it was a little bit confusing in the beginning but as soon as you're into it you can't stop reading it. I also loved the characters. Gia is a great main character. We're talking about a 16 year-old girl who loves to be surrounded by books. Not only that but she's not that normal type of MC's that are always making stupid decisions every time someone tells them that they can't do something. She actually listens to the people. I also loves how much she cared about her friends and her family. I also loved Arik and how protective he was of Gia and his friends. One thing I loved in this book is that the romance is not the main point of the plot. Yes you can see that something is going to happen between Gia and Arik but it's not insta-love, it's something that's happening through time. I could try to explain to you more about this book and the world created by Brenda Drake but not only is a complex world that it would take a long time to explain in this post but I also think that everyone should read this book. And can we talk about the fact that at a certain point the library of Mafra was referenced? I loved that. Being someone from a small country like Portugal I'm used to never read anything about my country in the books I read but it was a pleasant surprise when I found out that the author talked about it in the book. Just look at this beauty. There's a reason why this was considered the most beautiful library of the world 😀 .
Overall, this was a great book and the perfect way to start a new fantasy series. It's also a great way to finish 2015. I look forward to keep reading about this story and these characters. If you love fantasy and are looking for a new series you should give this one a try.
Rating:
Have you read this book? If so, what did you think about it? If you haven't read it would you read it?