Hi guys! So I'm back with another blog award, in this case, blog awards. Because this two blog awards are too similar I thought it was a good idea to do it all in one post. I was nominated to the One Lovely Blog Award by  Kimsiang @ TheSpinesBreaker, Brooke @ Brooke's Books and by -genni @ Ready, Set, Read and to the Dragon's Loyalty Award by Swoon Over Books so thank you so much for the nomination 🙂 . If you haven't yet go check these blogs you should definitely do it. Now let's start with this post 😛 .
One Lovely Blog Award – Rules:
1. You must thank the person who nominated you and include a link to their blog.
2. You must list the rules and display the award.
3. You must add 7 facts about yourself.
4. You must nominate 15 other bloggers and comment on one of their posts to let them know they have been nominated.
Dragon's Loyalty Award – Rules:
1. Display the award on your blog.
2. Announce your win with a post and link the blogger who awarded you.
3. Present 6 deserving bloggers with the award.
4. Link your awardees in the post and let them know of their being awarded.
5. Write 7 interesting things about you
I'm not nominating anyone because I already did this a few times. Another reason is that I don't have time right now to look for blogs to nominate so I'm really sorry about that. Also, because I already did this I'm almost without any fact about me so I only share 7 facts in this post 🙂 .
---
 1. I'm an only child. I wanted a brother or a sister when I was younger but eventually I changed my mind. I like being an only child;
2. I don't movies in which animal are the main characters because I always end up crying. I'm not kidding. I cried while watching Bolt and don't even make me talk how much I cry every time I watch Oliver and Company;
3. I also don't watch horror movies because I get scared pretty easily but when I have to watch one I end up falling asleep from closing my eyes a lot to not get scared 😛 ;
4. I love mainstream pop music but I also listen to some really weird stuff. An example is a german pop-punk band called Killerpilze. I don't understand nothing that they are saying but I still listen to some of their songs. I also love Teddy Geiger but unfortunately he hasn't released a lot of stuff in the last couple of years;
5. I only started reading Harry Potter in the beginning of this year and I still have two books to go. I'm sorry, I wasn't into books when the Harry Potter thing started;
6. I'm a very clumsy person and it only gets worst in the kitchen. I'm a complete disaster in the kitchen but recently I've been improving my cooking abilities;
7. I'll be 26 years-old in less than two weeks but don't feel a week older than 22 😀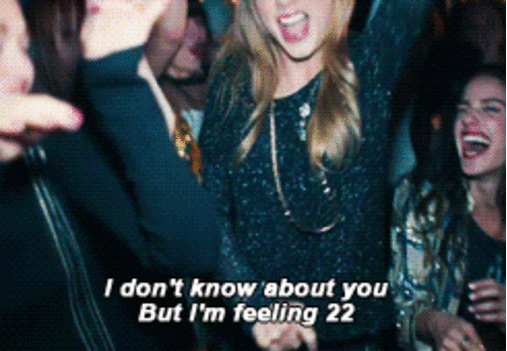 These are a few more random facts about me. By now I'm pretty sure I'm out of facts for these things but I'll try to remember about a few more things if I need to 😉