Publication Date:
November 17th 2013
Publisher:
Shadow Creek Press
Lights, camera, and passions flare when a small town boy becomes Hollywood's newest heartthrob. But as the lines between reality and fiction blur, can he still find a way to capture the heart of the girl who got away?
Carter Samuel Groveson.
His name is on the lips of every woman in the country. An actor plucked from obscurity to star in the most anticipated movie of the century, everyone wants a piece of him.
Except her.
Millie St. John isn't ready to settle down. Not for her family and definitely not for a man. A year ago, Millie ran as far and fast away from Sam as she could because she didn't want to risk ruining their friendship.
Now he has reappeared in her life to rekindle that friendship as a way to keep him tethered to reality, and she's unable to say no. But forces are gathering to catapult Sam's star to success, and there's no room left in that plan for Millie.
Review:
*I was provided a eARC by the publisher via NetGalley in exchange for an honest review
What can I say about this book? Most of the time I was frustrated, angry and confused with most of the things in this book. I don't even know where to start. By the way, I'm already warning you that the word frustrated will appear a lot on this review. First let's start with the characters. I didn't care about them I really didn't. I didn't care about Millie's dream to be an artist especially because she gave up on that dream as soon as everything started go wrong. Most of the things that she would do would get me frustrated. I actually liked Sam in the beginning but it didn't take long until I was frustrated with him too.
Now let me talk about something that was really bugging me since the beginning of this book. Right in the beginning Sam as announced as the star of the movie of the century. That's great and all and with this Sam goes from a normal person to a celebrity. You probably don't know this but I love celebrity gossip. I know it's stupid but I do love it and I know a lot of celebrity gossip and stuff like that. As soon as Sam is announced as the lead he has paparazzi following him around. Why??? It's stupid. He didn't even started production of the movie. You all know that the Twilight movies were huge right? No one followed Rob or Kirsten when they were announced as the stars, it all came after the release of the movie. The same thing happened with The Hunger Games stars. All the paparazzi things started after the release of the movie. It really annoyed me how Sam became an instant star when he wasn't even shooting the movie.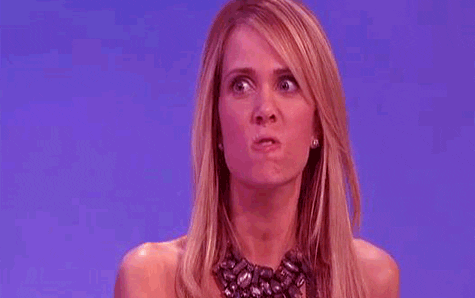 Another thing, there isn't a single studio that starts a movie production, edits and releases a movie in 7 months so it can be nominated to the Oscars. I'm pretty sure that they would take a long time to get everything right instead of rushing everything.
As someone who loves celebrity gossip I know that are a lot of PR made relationships and I understand that they included that in this book but it was too much. But what Sam told Millie to break up with her was beyond stupid. And don't even make me talk about the timing. Of every single moment that he could have chosen to break up with her he really had to do that when he did?? Why?? Is his career really more important than his personal life and the person he loves and cares about?
Now let me talk a little bit more about Millie. As I told you before I didn't care about her. She was just a socialite that decided that art was her dream the past year and because of that she didn't want anything from her family. But when everything goes wrong she goes work to her father's company without even thinking about her so-called dream. Something happens in the night that Sam breaks up with her but I don't want to spoil anything. Let's just say that is something that might be important to Sam but what's does she do when she reunites with Sam? She doesn't tell him anything about that. Once again, why??? Could two 23 years-old be more immature than these two (probably yes but they're still too immature). Most of the times I just wanted to smash their heads against a wall because I was getting so frustrated with these characters. Let me just tell you that this book had a really bad case of miscommunication.
I had all these problems with this book however it was quite entertaining and I actually liked the last chapters. I really think that this book had a huge potential to be a good NA book but it was filled with the common tropes and the characters were really frustrating.
Rating:
I think that this is all I have to say about this book. I'm sorry it's a little bit confusing. I just needed to rant a lot about how frustrated I was with all this. Let me just tell that this actually feels good. I should rant more about this kind of things 😛 .
Have you read this book? If so, what did you think about it? If you haven't read it would you read it?