It's that time of the week again when I bring you the Top 5 Wednesdays, created by gingerreadslainey. If you want to know how T5W works you can go to the Goodreads group by clicking here. This weeks theme is Top Books I Did Not Finish. I normally try to not DNF books and I keep saying that I'll get around to read it again. This means that the books in this list are books that I plan to finish anyway.  So let's see some of the books I have yet to finish .
4. Shattered Blue (The Light Trilogy #1) by Lauren Bird Horowitz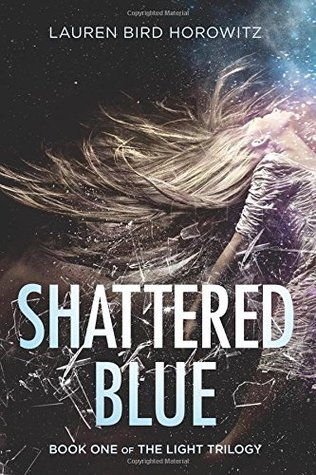 This book is an eARC that I still have to finish. The blurb looked super interesting because it's a book that has Faes however it was to slow for me and it had a lot of tropes that I didn't like insta-love. Also, I'm pretty sure that it would have a love triangle. However, like all the other books, I plan to finish.
3. The Universe Versus Alex Woods by Gavin Extence
I bought this book because it was a super cheap hardcover that I've found months ago. The book is really interesting but I just wasn't in the mood to read it so I'm not even halfway through. I plan to read it again but it has been unread for about 6 months.
2. Dragonfly in Amber (Outlander #2) by Diana Gabaldon
I really don't like to have this book in this list but I couldn't finish this book. I absolutely loved Outlander but this one was just too slow for me. I only have 250 pages left but I just can't read it now. Maybe I'll try when season 2 starts.
1. Emma by Jane Austen 
This one is the only one that I don't plan to finish. I love Jane Austen but I just hated Emma. I couldn't stand the main character and I had to DNF this book. I hate to do this to one of the Jane Austen books but I'll not read this book at least in the next few years.
These are some of my Books I Still have to Finish. Have you read any of this books? Which books have you DNF?