Hi guys! I'm back with another tag and because it's fall it's the perfect time to do the Fall Time Cozy Time Book Tag. I was tagged by the lovely Kat @ Life and Other Disasters and I decided to answer to it right away. However, when I was answering to the questions I was also tagged by Keira @ Signing On to do the same tag so here it is. So thank you both for tagging me 🙂 . If you haven't visited their blogs what are you waiting?
Okay, let's start this tag.
Crunching Leaves
The world is full of color – choose a book that had reds/oranges/yellows on the cover.
I could have used Kat's answer because it's a really good pick but I decided to choose Meet Me Under the Ombu Tree by Santa Montefiore. This cover not only has the right colors but it really makes me think of fall.
Cozy Sweater
It's finally cold enough to don warm cozy clothing: what book gives you the warm fuzzies?
Normally cute contemporary novels give me warm fuzzies so I had to pick Fangirl by Rainbow Rowell. I absolutely love this book.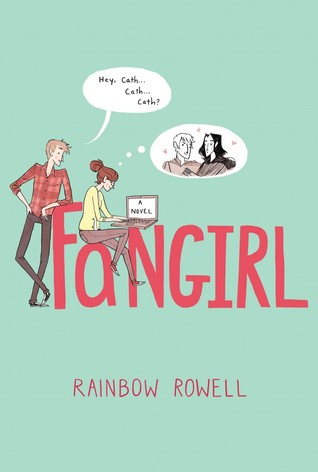 Fall Storm
The wind is howling & the rain is pounding – choose your favorite book OR genre that you like to read on a stormy day
Anything that is contemporary. I'm in a huge contemporary mood and it's the perfect genre to read when it's raining outside.
Cool Crisp Air
Who's the coolest character you'd want to trade places with?
I'm going to steal Kat's answer for this one. I would trade places with Tessa from The Infernal Devices by Cassandra Clare. The girl has an amazing wardrobe, is immortal and has Will and Jem. She's a lucky girl.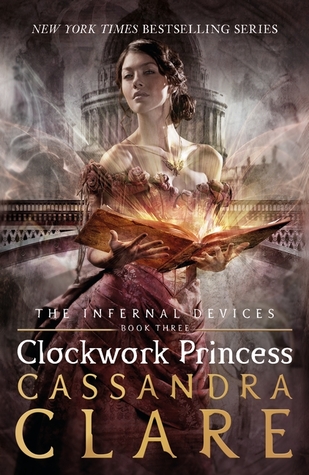 Hot Apple Cider
What under hyped book do you want to see become the next biggest, hottest thing?
I would say The Night Circus but I think that the book has some hype. So I think that Don't Look Back by Jennifer L. Armentrout should be the next big thing. It's the only Jennifer L. Armentrout that I've read but people keep talking about her other books but never about this one.
Coat, Scarves, and Mittens
The weather has turned cold & it's time to cover up – What's the most embarrassing book cover you own that you like to keep hidden in public?
This one I'm only going to choose because I know that people would judge me for reading it and not because anything else because I loved the book. I would be embarrassed to be seen with Twilight. I would choose 50 Shades of Grey but I never read it.
Pumpkin Spice
What's your favorite Fall time comforts food/foods?
Just food? No, I'm kidding 😛 ! When fall starts I love the Caramel Macchiato from Starbucks. Actually I love caramel in anything the whole year but on Fall Time I need to have my Caramel Macchiato at least a few times.
So this are my picks for the Fall Time Cozy Time Book Tag. Because I've been seeing this tag around a lot this last few weeks I will not tag anyone but fell free to do it if you want 🙂 .