It's that time of the week again when I bring you the Top 5 Wednesdays, created by gingerreadslainey. If you want to know how T5W works you can go to the Goodreads group by clicking here. This weeks theme is Top 5 Favorite Series Novellas. Because I haven't read that much novellas I decided to do a top Favorite Novellas, so the novellas I'm going to include in this top are not only from series but also stand-alones.  So let's see some of my favorite novellas .
5. What Really Happened in Peru – Cassandra Clare and Sarah Rees Brennan
You might know that I love the Shadowhunters universe but I've only read one of the novellas (is this even considered a novella?) because I started The Bane Chronicles but haven't finished yet. I know that this is not the favorite Magnus novella but I liked it mainly because it has Magnus and I love Magnus. So I had to include this one in this week T5W. Maybe I will have a new favorite when I decide to read the remaining book.
4.  Maybe Not (Maybe #1.5)- Colleen Hoover
Is it possible to love a novella more than the book? I love Colleen Hoover but I had a few problems with Maybe Someday (if you read this book you know what I'm talking about). However I loved the novella. This novella is not about the main characters of Maybe Someday. It is about their roommates, Warren and Bridgette. I loved Warren so I was really happy to read more about him.
3. A Summer Like No Other (Broken Dreams #1.5)- Elodie Nowodazkij
This one is actually really cool because the novella was released before the book so we have a taste of what is going to happen and we are able to meet the main characters but this novella makes you want to read more about the story. This is a young adult contemporary series and I really enjoyed what I've read until now.
2. Finding Cinderella (Hopeless #2.5)-  Colleen Hoover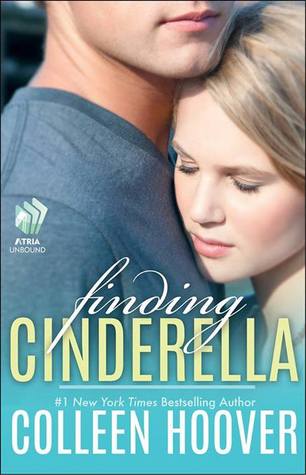 Another Colleen Hoover novella. I loved Hopeless and Losing Hope but I also loved this novella. It's was pretty cool to get to know better Daniel and Sky because they didn't appear that much in the main books and I really wanted this to be a full length novel. I think that the story between them deserved a full length novel but I loved the novella 😀 .
1. Destroy Me (Shatter Me #1.5)- Tahereh Mafi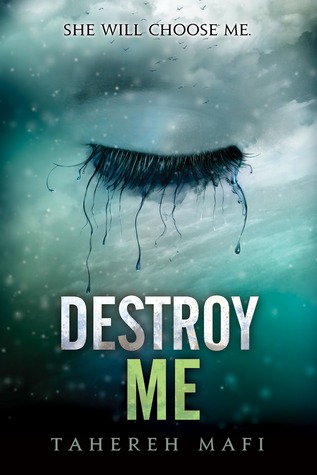 Everyone knows that after Shatter Me everyone hated Warner. I did too, that guy was despicable and I couldn't understand why people loved him. However this novella helped people with understanding a little bit of Warner reasons behind everything he did. While think that we was crazy and creepy in the first book this novella made me start seeing Warner in a different way. I could also include Fracture Me in this T5W but I was already mad with Adam when I read it and decided not to include it.
These are some of my Favorite Novellas. Have you read any of this books?