It's that time of the week again when I bring you the Top 5 Wednesdays, created by gingerreadslainey. If you want to know how T5W works you can go to the Goodreads group by clicking here. This weeks theme is Top 5 Graphic Novels I've Read. Okay, this is not going to be a Top 5 and instead it's going to be a Top 4 because I haven't read that many graphic novels. There are a lot of graphic novels that I really want to read, like Nimona, Saga, Persepolis and more, but haven't yet so today it's going to be a combination of Top 4 and graphic novels that I've read. So let's see the graphic novels that I've read.
Anya's Ghost by Vera Brosgol
This graphic novel is about a girl worried about her weight and other things that normal high schoolers worry about. Not only that but she's also followed by a ghost. This is a pretty interesting graphic novel and I really enjoyed not only the story but also the art used on it. I also enjoyed the characters and you can see Anya's development through the storyline.
Amulet Book 1 and Book 2 by Kazu Kibuishi 
I actually only read the first two volumes out of at least 7 volumes but this is a pretty cool graphic novel. The art was really good and I liked that the story included fantasy and the «Choosen One» kinda of thing. I want to read the remaining volumes but I just don't know when that's going to happen.
Seconds by Bryan Lee O'Malley and Nathan Fairbairn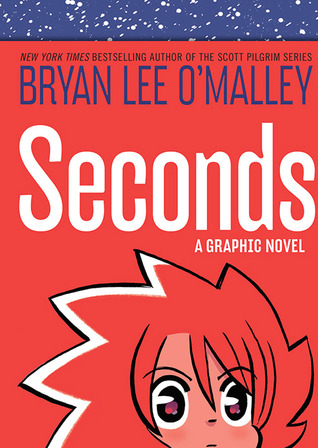 Another amazing graphic novel with amazing art. This one is a mix of funny with dark plots and it's pretty cool. It also has a surprising end that I wasn't expecting. Everyone should give this one a try.
The Complete Maus by Art Spiegelman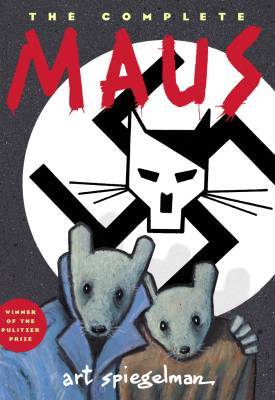 Everyone who knows me knows that I'm a sucker for World War II books. I think that these books are fascinating and I really like to read about this terrible thing that happened in world history. Maus is just an amazing graphic novel. This is a biographic graphic novel about Art Spiegelman's parents (especially his father) and it's just a touching story. I also like that people with different nationalities are represented with different animal. Not only that but the art is just cool. For me this is a graphic novel that everyone should read and the great thing is that you are actually learning a little bit of history while reading it.
These are the graphic novels that I've read. I hope to increase this list in the coming months because there are great graphic novels out there. What about you? Which graphic novels have you read? Tell me in the comments.