Today is the first day of Book Traveling Thursdays, a weekly meme created by me and Danielle @ Danielle's Book Blog. This weekly meme consists in picking a book related to the weekly theme that is announced in the group Goodreads page (if you want to join click here) at the beginning of each month. After that you can write a blog post where you explain why you choose that book and choose different covers from different countries. To make it a little bit easy you are going to choose different editions of the original cover, the cover from your country, your favorite cover, and your least favorite cover. This week theme is A Book by One of Your Favorite Authors. I was going to choose Cassandra Clare for this one but I've done a Book Covers Around the World related to one of her series (see it here) so I decided to choose another author. I decided to choose an author that I only start reading this year and that I'm loving all of her books. The author is Sarah J. Maas so I decided to choose Throne of Glass as this weeks book.
Original Cover: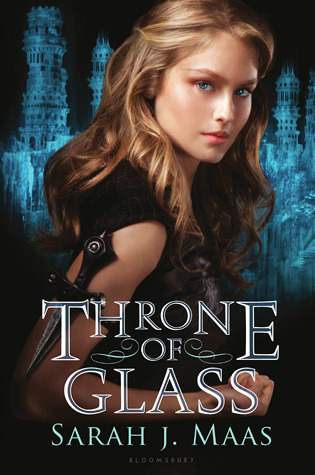 This is the original cover and I don't like it. I think a lot of people agree with me in this. Normally I don't like real people in covers. It's weird. But luckily they decided to change the covers in the series and now they are much better and more beautiful.
Cover from my Country (Portugal):
Unfortunately this book was not released in Portugal (what are they waiting for??) so I can't show you my country cover :(.
Favorite Cover: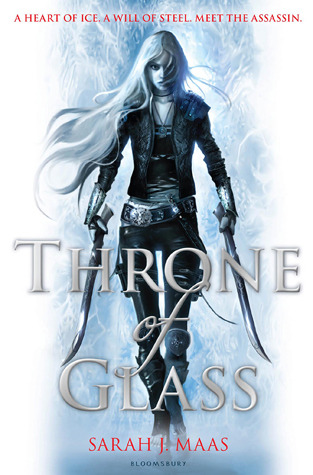 This cover is from UK and I love it. This cover is just amazing and it is relatable to the book. It's so good that they changed the american covers to something similar to this one.
Least Favorite Covers:
This is one of my least favorite covers. This is the dutch cover and I understand where they were going. They wanted something similar to the british cover but for me they failed. Once again I don't like the girl in the cover and I also don't like the color scheme.
This is it, my first Book Traveling Thursdays. What did you think of these covers? And are you thinking of joining this weekly meme. If so tell me in the comments and link me to your posts. I would love to see it :).