It's that time of the week again when I bring you the Top 5 Wednesdays, created by gingerreadslainey. If you want to know how T5W works you can go to the Goodreads group by clicking here. This weeks theme is Top 5 Favorite Books of the Year So Far. I've read 36 books this year so far so I don't know how I was able to reduce this list to only 5 books. Let's be real, I may have cheated a little bit because only 5 books?? Not happening. Let's start this list.
5. Simon vs. the Homo Sapiens Agenda – Becky Albertalli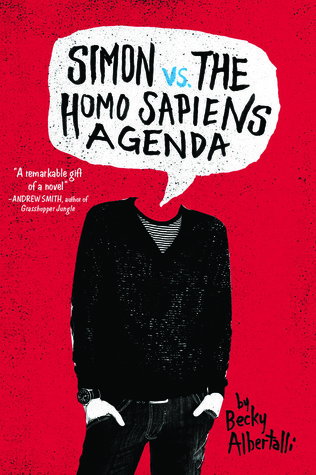 This is the amazing debut novel by Becky Albertalli and if you haven't read it yet you should. The plot was pretty cool and I liked all the characters and everything about this book. If you want to read my review click here.
ghg
4. My Heart and Other Black Holes – Jasmine Warga 
Another debut novel that I've read this year. This book is beautiful and so heartbreaking that it is almost impossible to not like it. It is about teen suicide and I know that this is a sensitive theme but if you like to read this type of books you should. You can read my review here.
ghg
3. A Court of Throns and Roses and Throne of Glass – Sarah J. Maas
This is where the cheating starts. You can't ask me to choose between A Court of Thorns and Roses and Throne of Glass. You just can't do it. Both books were amazing and I love how Sarah J. Maas creates the worlds and also her writing. And let's not talk about the characters. They are amazing. You can read reviews for both books by clicking here and here.
2. City of Heavenly Fire – Cassandra Clare
If you've been here for long enough you might know about my love for all of the books written by Cassandra Clare. The woman is a genius and I love how she ended The Mortal Instruments series and also how she introduced the characters from The Dark Artifices. This book was one of the best from the series and I had to include it in this list.
1. Harry Potter (Books 1 – 5) – J. K. Rowling
I know. Cátia you haven't read the Harry Potter books?? No I haven't, until the beginning of this year when I decided that one of my New Year resolutions was to read the Harry Potter series. And I'm doing it. I still have to read the last two books but at least I'm reading this. And I'm loving it. I don't know why I took so long to start reading these books but I can accept that it was a big mistake that I did.
This is it, my favorite books of the year so far. Tell me, which books have you included in your tops?