Today I bring you again Book Covers Around the World I've had such an amazing feedback in my previous posts so I'm going to try to do this once every two weeks. However I would really like if left suggestions on the comments because I'm having some problems on the books I should choose. Today the chosen book is My Heart and Other Black Holes by Jasmine Warga. This is one of my favorite books that were released this year so I wanted to do it this week (you can see my review here) . So let's start it.
United States
I really like both covers. The first one is amazing and I haven't seen it in my hand yet (I read the ebook) but it really looks like that the cover is embroidered and that is just beautiful. The second cover is also beautiful and I really like how they are both abstract. It's pretty cool. I also like that the font covers all the book cover.
United Kingdom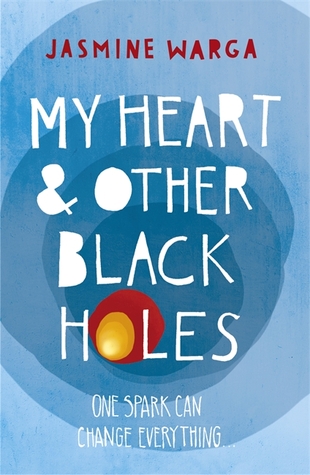 This cover is really similar to the previous one and the only major difference is the colour scheme. Once again I like this cover and how abstract it is. I think I would like it more if they used other font, maybe the one used previously. It would be an amazing cover.
Germany
I really don't like this cover.  Mainly I don't like it because I think it's too much colour for the book that we are talking about. It's a book about teen suicide and I think that so much colour is not adequate. This would make a great cover for another book (if they decided to change that font).
Spain
I really, really, really like this cover. It's so cute. I love the rail and the colour scheme. The only thing that I don't understand is why is there a cat in the cover (that's a cat right? it looks like a cat). I don't remember any cat on the book. But overall it's a pretty cover and I like it.
Italy
Oh no. People in the cover. I don't like it mainly because I don't like faces in book covers and because this book is not about romance (maybe a little bit). Sorry Italy. I don't like you're cover.
France
I see what they tried to do. They were trying to maintain certain aspects of the original cover but it didn't work that well. It would be much better if they used other colours. At least it's not the worst cover.
Denmark
I don't know why but I don't like this cover. Maybe is because I'm used to this book having only words in the cover so I don't like this one. Also, this cover has a lot of space with anything there so they could increase the font size. Maybe. So yeah, I'm not feeling this cover and they could have done so much better.
What did you think? Which one is your favourite? Don't forget, if you want to see the different covers for one particular book tell me in the comments. It could be the next one.